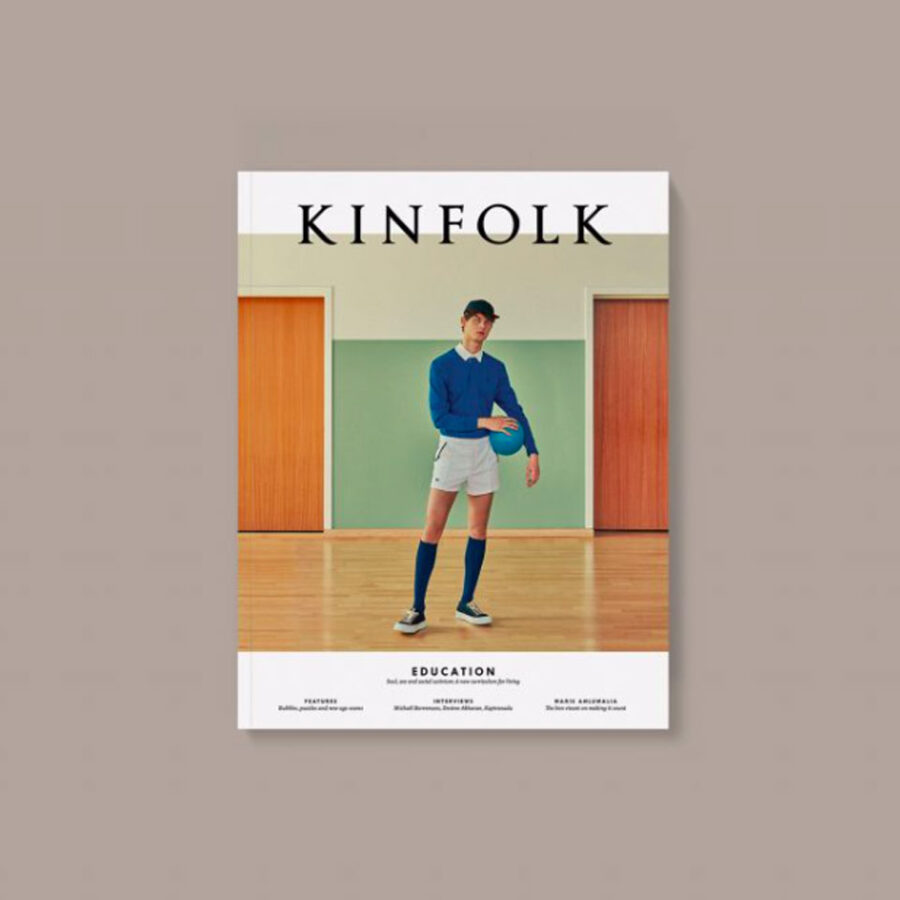 Kinfolk Magazine (Fall – Volume 33)
$19.69
Out of stock
Perhaps you don't need educating on the state of education: You've seen in the news that the best colleges can be bribed, or that for-profit institutions have become debt factories for those who attend. Power should not equal knowledge, but the financial burden of higher education often makes it so. Meanwhile, students who do make it to college are under pressure to approach "book learning" with a tunnel vision that steamrolls more creative ways of thinking. This issue of Kinfolk rejects the definition of a good education as one that ends with good grades.
In putting together our fall issue, we considered education as a lifelong pursuit: What can we learn about our bodies, minds, beliefs and societies, and who can teach us? In Los Angeles, we meet Erica Chidi Cohen, the co-founder of Loom—specializing in schooling its (adult) students on bodies, healthcare and better sex. For Chidi Cohen, this new pedagogy is a response to political failures. "If we can't get people healthcare, we need to get them education," she says.
The people we meet in Issue Thirty-Three prove just how many different paths can lead you to a meaningful career. Montreal-based producer Kaytranada found success so early that he never finished high school, whereas Belgian painter Michaël Borremans spent a decade working as a teacher prior to becoming an acclaimed figurative artist. And some people manage to sidestep the idea of a "calling" altogether: Waris Ahluwalia has funneled his bonhomie into being an actor, model, jewelry designer and activist. Elsewhere there are bubbles, puzzles and a fashion editorial that takes the form of an all-night party. As Ahluwalia reminds us: "We're all dying. But if we can do it while we're dancing?"
How much is Postage and Packaging/Shipping?
All purchases are posted both fully trackable, however various postage rates are available to suit every customer. Each shipment will automatically be set up with shipment and delivery notifications either via text or email.
– Fully tracked 1st Class delivery with signature £3.50
– Fully tracked 2nd Class delivery with signature  £3.00
– Recorded Next Day delivery by 1pm £7.00 * Items must be ordered by 4pm to be sent the same day, otherwise it will be sent the day after order.
You will also receive FREE UK SHIPPING with orders over £30/$40/€35. Free Shipping is sent as 2nd class, if you require items to be sent as 1st class shipping, you will be charged full price for this service.
Please note: There are no additional cost per item per order and postage is non-refundable when an item is returned to us.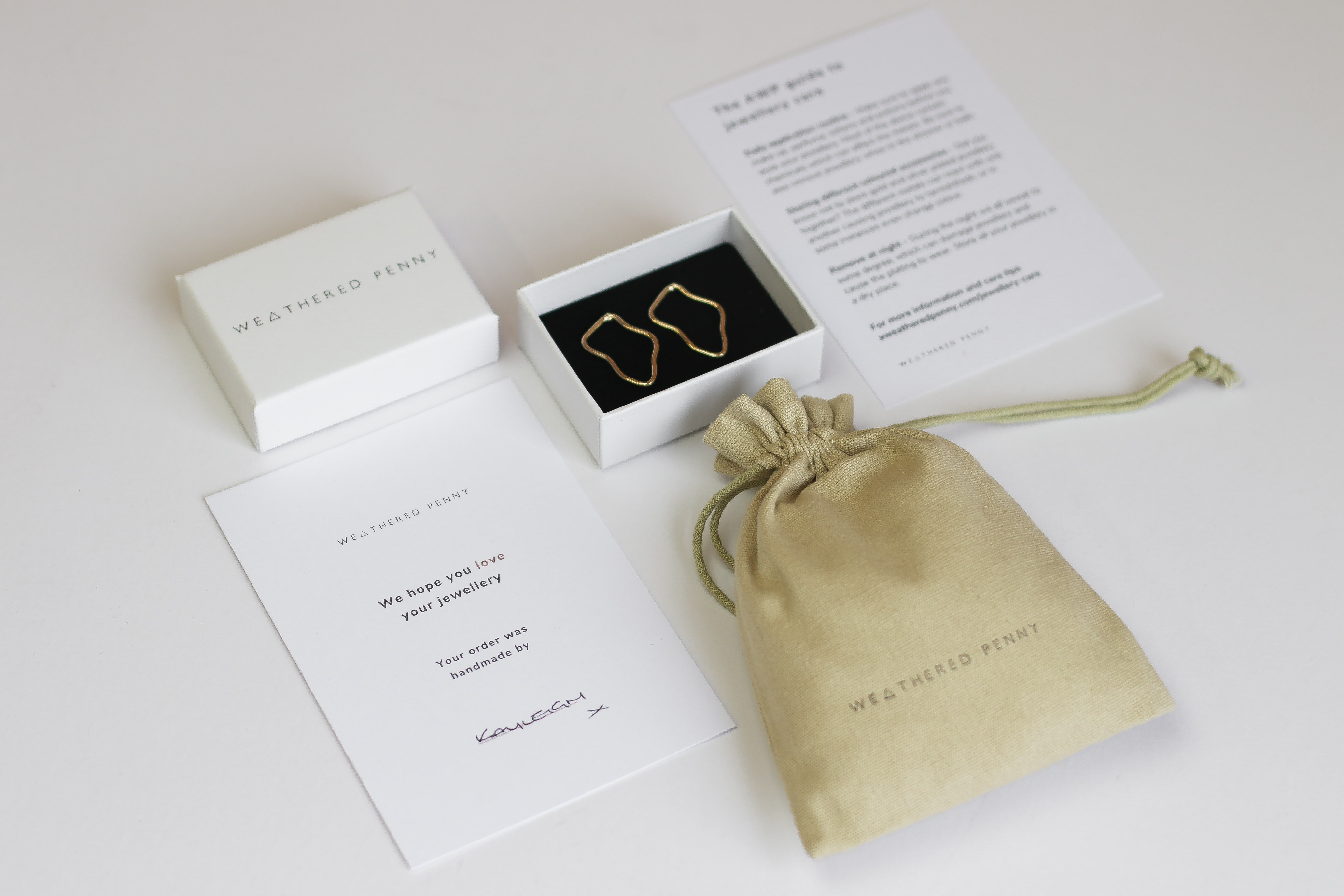 Do you exchange or refund?
At A Weathered Penny we strive for you to be really happy and satisfied with your purchases, however, if you are unsatisfied with your purchases, for whatever reason, A Weathered Penny will accept returns for an exchange of goods or offer a refund on the terms that: * The item is unworn. * Item MUST be returned in its original packaging. * Email info@aweatheredpenny.co.uk within 5 days of receiving your goods to authorise a refund or an exchange. Please where possible add a picture so we can access the problem if faulty. Please note that custom products such as earrings and nail polish (for hygiene reasons) are non-refundable.   Visit full information